In Memory
Robert Scott Byers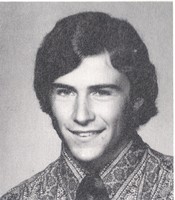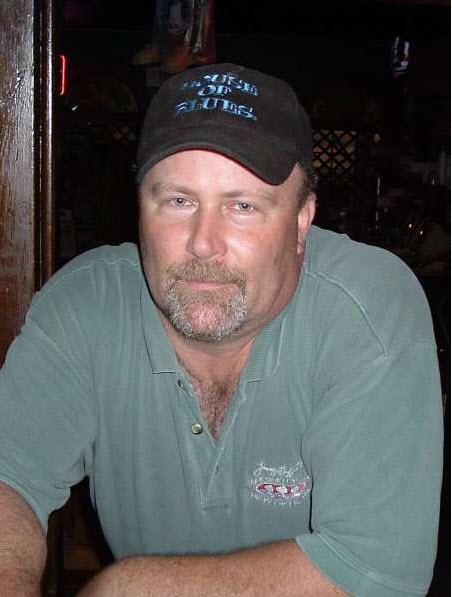 Scott Byers with Morgan on harmonies - Video
www.bandmine.com/scottbyers/videos/2/xP_JHAnLQkI
The memorial website link below was created in memory of our loved one, Scott Byers, 60, born on December 27, 1955 and passed away on October 1, 2016. We will remember him forever.
http://www.forevermissed.com/scott-byers/#about

Scott Byers memorial will bring San Antonio musicians together
November 17, 2016
Photo: Courtesy Photo
Singer-songwriter Scot Byers, who died suddenly in October, will be honored at La Hacienda de Los Barrios.
Scott Byers was a gentle rocker.
The singer-songwriter and guitarist, whose voice recalled the silky rasp of Steve Miller and sweetness of James Taylor, died of a heart attack on Oct. 1.
He was 60.
Byers, who is remembered as a talented and generous artist, woodworker and family man, will be celebrated at a gathering Sunday of many of his musician friends at La Hacienda de Los Barrios restaurant. The show will feature the closest thing to reunions of such fabled bands as Stardust, Buckboard Boogie Boys, Cecil & Sylvia and the Blast as fans are likely to see.
Byers rarely toured, unlike his close friend Monte Montgomery, but his reputation was stellar among fellow nightclub circuit and regional musicians. In his younger days, he rocked out with his band Blackrose. Later, he would evoke the sweeter singer-songwriter persona of Dan Fogelberg and Jackson Browne. Like saloon singer Wayne Harper, he knew hundreds of songs.
Byer's widow, Cindy Byers, said she is overwhelmed by the outpouring for her husband, a thoughtful man who took pride in his music and woodwork — and who especially loved being greeted after a gig by his dog, a Chihuahua mix named Little Man.
"It's indescribable," Byers said. "He was very humble. He had no idea how good he really was and how many people loved him. He really didn't. I'm just touched by all of the support."
Musicians Michael Workman and Claude Morgan are helping gather participants for the show.
Workman said many of his friends were too shook up at the funeral to sing.
"We just couldn't do it," said Workman, who played piano with Byers in bands including Blackrose.
Instead, he put together a mixtape of songs featuring Byers singing and played them on his iPod at the service.
Today's gig, which promises to be a rollicking all-star jam, is "about a fellowship with musicians," Workman said.
"That was the original idea, and then Louis (Barrios) offered up his restaurant and to make it a fundraiser for (Cindy Byers), which is all the better," he added.
The restaurateur booked Byers 12 years ago and was always amazed at the musician's musician fan club. Byers' last gig was at the popular restaurant.
"Everybody came just to work with Scotty," said Barrios.
Sylvia Kirk, half of the long-defunct duo Cecil & Sylvia, had worked with Byers since the late 1970s at such places as Maggie's, Tycoon Flats, Dick's Last Resort and most recently La Hacienda de Los Barrios, where they played every weekend. For Kirk, Byers' death "was like losing my left arm."
"Scott's repertoire alone is something I will never find again in a partner," said Kirk, who was scheduled to play with Byers on the day he died at Gruene Hall. She played the gig with the help of family members instead.
"To me, it was like knowing James Taylor or Jackson Browne. He was just a rare bird. He had no idea how many people admired what he did. Unfortunately, that's a San Antonio thing. He was a beautiful music man. Tell everybody I still had a crush on him."
Singer Beth Hooker is flying in from Nashville for the memorial show. Hooker fronted Stardust in the late '70s and early '80s before moving to Los Angeles and singing with Don Henley's band.
"I wouldn't miss it," Hooker said. "He was as gifted an artist as I've ever worked with."
Morgan, whose fans cherished his work with the Buckboard Boogie Boys and the Blast, was filled with emotion talking about Byers, his voice cracking.
Coming together for Byers, who once fashioned a special carrier for one of Morgan's prized guitar slides, was a no-brainer, he said, noting that Roger Santos of the Buckboard Boogie Boys will be there as will Robert Adams of the Blast.
"The musical community has been really tight," he said. "Everyone really circles the wagon around those in need. It's probably that way in most musical communities.
"I've known Scott since he was just a punk kid. I watched him grow up into a great entertainer and a great artist. I just always enjoyed him so much. He was such a kind person, very generous and very talented guy in so many ways. He was a local boy who had worldwide gifts."
Senior staff writer/music columnist | San Antonio Express-News